Personal Injury Attorney in Bronx, New York
When you've suffered an injury, it's not just about the pain—it's about the effects on your rights and future. In the Bronx, New York, MJP Injury Law is your beacon of hope. We tirelessly advocate for your rights, providing the legal support you need to navigate the complexities of personal injury claims. Trust us to fight for the compensation and justice you deserve.
Schedule a Free Consultation
Michael J. Prisco
Attorney at Law
Michael J. Prisco, a graduate of St. John's University School of Law, has dedicated his career to serving the people of New York. His practice areas encompass a wide range of personal injury cases, including car accidents, product liability, medical malpractice, wrongful death, premises liability, and more.
At MJP Injury Law, we don't just handle cases—we prepare each one as if it will go to trial. This meticulous approach helps give you a fair fight both in and out of court.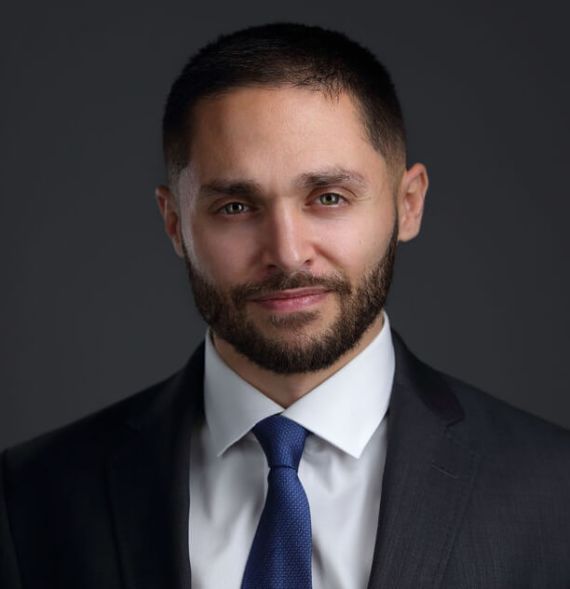 Why Work With a Personal Injury Attorney?
It can be the difference between a fair settlement and life-changing financial burdens.
Attorney Prisco's years of experience representing well-known national corporations has given him a deep understanding of how companies assess personal injury cases. Our insight is invaluable when seeking just compensation for your injuries.
Trips & Falls

Trip-and-falls can disrupt your life in an instant. Whether you trip over an exposed power chord in a stor or on uneven sidewalk pavement, we're here to advocate for your rights.
Slips & Falls

Slip-and-fall accidents can happen anywhere. Our attorney is dedicated to holding property owners accountable for injuries that happen because of their negligence.
Auto Accidents

From minor fender benders to devastating collisions, MJP Injury Law is here to help. Let us be your advocates during this difficult time, regardless of the severity of your accident.
Protect Your Rights, Health, & Future
Dedicated to Your Success
We understand that your injuries have long-term consequences, and we're committed to protecting your financial future, working tirelessly for compensation that lasts a lifetime.
Dedication to our community sets us apart. When you choose MJP Injury Law, you're choosing a legal team that goes above and beyond to provide the support and representation you need.
Recommended by Former Clients
Years of experience have taught us the ins and outs of personal injury law. But don't just take our word for it—our satisfied clients have shared their thoughts about our unwavering support.
Experience the MJP Difference Today
We understand that injuries can be devastating. That's why we're here to guide you through the legal process, fight for your rights, and secure the compensation you need to rebuild your life. We take immense pride in our commitment to individuals throughout New York, including Manhattan, Brooklyn, Queens, the Bronx, Staten Island, Westchester County, Nassau County, Suffolk County, and beyond. No matter your situation, you don't have to face it alone.